The award-winning Art1st books are founded on thorough research that is translated into storytelling and interactive engagements within the pages; introducing young readers to Indian art and artists through games and play. They are beautifully illustrated and feature large visuals, simple narratives, and creative projects.

Each book is designed in a way to enable children to appreciate, ideate and create. They come with a 'how to use' section, sharing pointers for any accompanying adult to use as provocations to ignite creative thinking and conversations.
Series for Children
Art & Games Series
4-7 years
This series is for our youngest readers; designed in a game and story format to be their first companions to visual arts. Age-old games such as Spot the Difference, Let's Count, Join the Dots have been imaginatively adapted to make children seek alternative creative avenues.
Other books in the series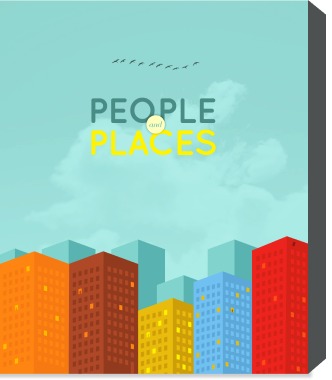 Art Exploration Series
8-12 years
The series delves into the lives, particularly the childhood, of eminent artists. It explores the artists' work and philosophy, approach and methodology, success and failure, in a story format, to engage and inspire children to in turn create their own art.
Other books in the series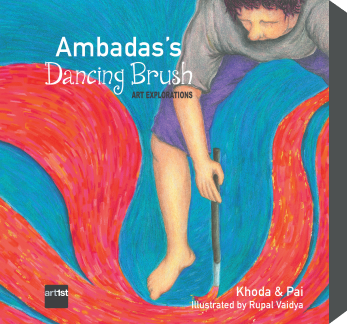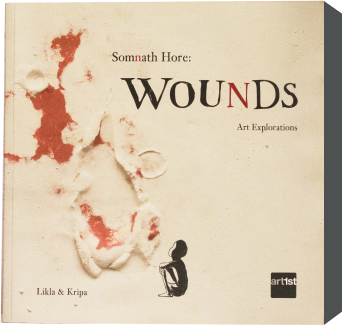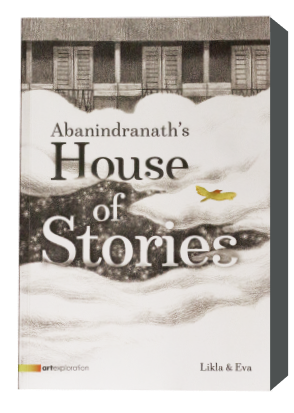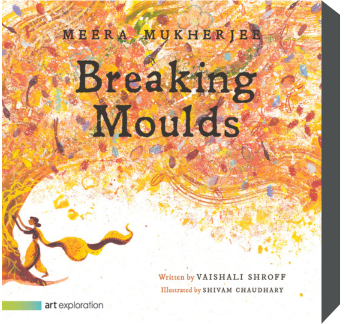 Upcoming Titles
Ganesh Pyne's Twilight Dreams | Jamini Roy's Unbroken Lines
Art Integrated Series
8-12 years
Young readers simultaneously engage with a 'core' subject and art through narratives, activities and different forms of Indian Art.
Eye Spy Series
13+ years
This series is an introduction to India's rich heritage. With mind-bending interactions and creative projects it builds a robust foundation to understanding and appreciating our diverse visual legacy.
Upcoming Titles
Eye Spy Folk and Tribal Art | Eye Spy Indian Design
Book Reviews

'If you were to tell a child about this stalwart of modern Indian art, how would you go about it? Ritu Khoda and Vanita Pai show the way in Raza's Bindu, one of the finest children's non-fiction books in recent times.'
-The Indian Express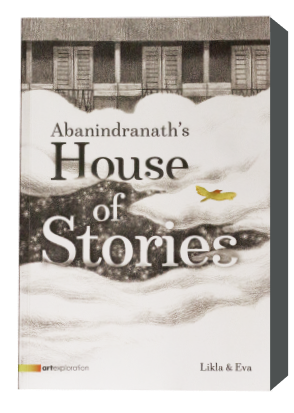 'Abanindranath's House Of Stories seeks to make the life of this revolutionary Indian painter more relatable to children. The book is delightfully engaging, with projects and activities that draw in children (and their parents).'
-Livemint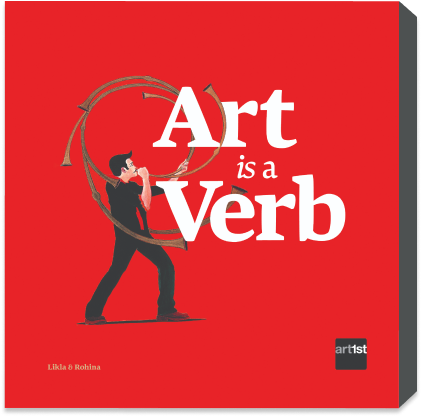 'Unlike many previous publications, in which non-Western art is a mere add-on to the great artists and movements of the Western canon, this tells the story of art from a fresh perspective, integrating previously marginalised aspects of artistic creation into the principal narrative.'
-Anonymous
'Eye Spy Indian Art delivers on its promise to be a hands-on visual experience right from its cover. Eye Spy truly seems to be the first innovative experiment in print about art in India and is itself a work of art that challenges, educates and entertains children and parents alike.'
-Kerosene
Series for Art Educators
un[BOX] series
un[BOX]: A Workbook on Contemporary Art

For 16+ years
Author: Amrita Gupta Singh; Concept: Ritu Khoda
un[BOX]presents the artwork and ideas generated by artists and children from Partner a Master Art Studio workshop run by Art1st in Delhi and Mumbai in 2013/14. Here, some of India's top contemporary artists engaged with and mentored a group of teenagers over a period of six months. The book features the participating artists and talks about their influences. Each section ends with a critical question posed by the artist and an art exercise. Strongly recommended for art educators.
Educator Series
This series is aimed at providing educators with well-researched published resources by expert voices on art education from across the globe. This ready access to curated information on AIL will be an enabler in developing newer methodologies for teaching and learning art.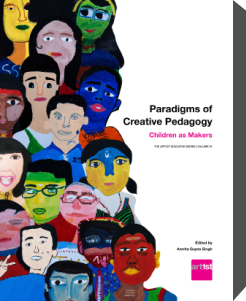 Paradigms of Creative Pedagogy: Children as Makers

The first edition of the Art1st Educator Series titled Paradigms of Creative Pedagogy: Children as Makers is a collection of fourteen selected papers articulated by national and international scholars, educators, and practitioners who presented at the Art1st's Art Education Summit 2019. It offers innovative models of learning for school authorities and other educators to adapt and integrate into their curricula, while emphasising the connectedness between arts learning, academic accomplishment, and social development of children.
outreach and engagement
Abanindranath's House
of Stories at the
Art Room @ Kochi
Biennale 2023
outreach and engagement
An immersive workshop
on Raza's Bindu
with the students of
Pathways School
outreach and engagement
The author and designer
of Art is a Verb during
a session at Bookaroo
Literary Festival in
Delhi, 2019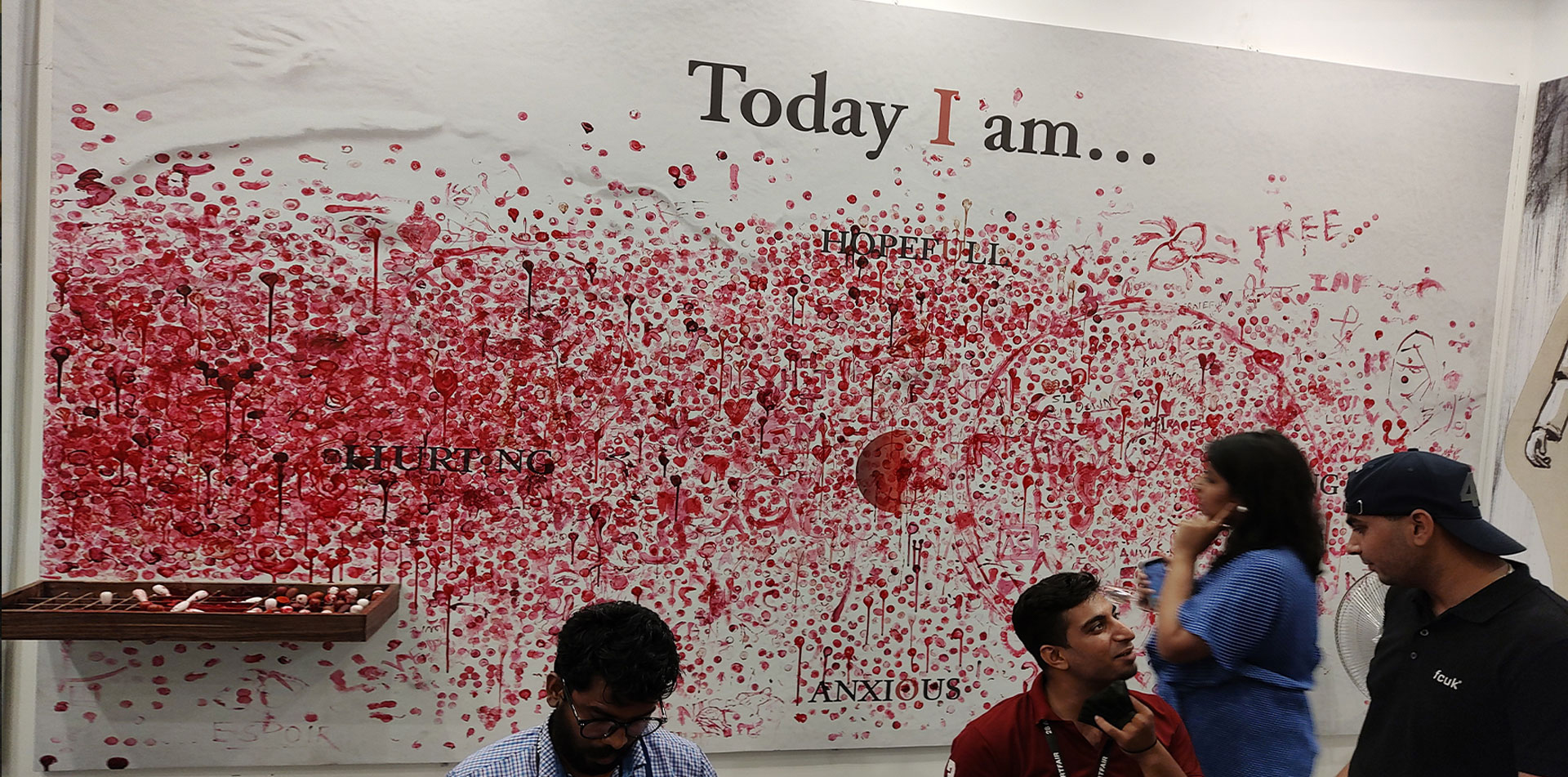 outreach and engagement
The Wall of Healing
at the India Art
Fair 2022
As a part of our outreach related to our books, Art1st actively designs interactive public installations, exhibits and workshops in order to create a space for dialogue on the particular book and its concurrent subject.