Films
Bringing together dynamic artists and filmmakers,
Art1st films are critically-acclaimed for their
sensorial introduction to the lives and minds of Indian visual artists.
They have been screened not just in India but across the globe – including in the United States,
Germany, France, Sri Lanka and Pakistan – sharing the contribution of modern artists to India's
aesthetic, socio-cultural and political history.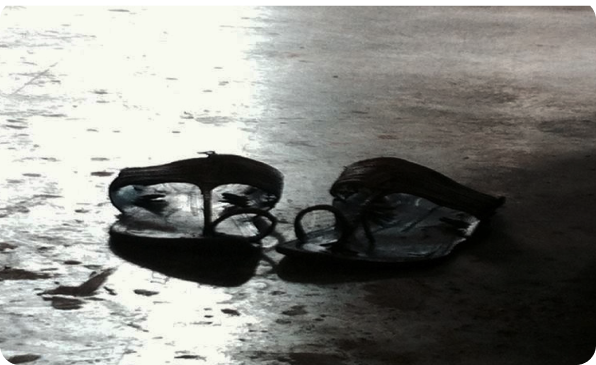 Chitrashala
2015

Colour | 20 minutes

Director: Amit Dutta
Producer: Amit Dutta & Ritu Khoda

An old palace, now a museum, stands alone above the riverbank overlooking the city. It houses a set of the finest miniature paintings ever created in the Himalayan region. When evening comes, the curtains are drawn, doors are locked and gates are bolted. In the calm of the night, characters from the pictures spring to life.

VIEW BROCHURE
Spaces Between
2015

English | Colour | 43 minutes

Director: Roohi Dixit & Ziba Bhagwagar
Producer: Film Division

Spaces Between is a poetic interpretation of the artist Nikhil Chopras fifty-hour long performance piece titled La Perle Noir II: Aspinwall. The film attempts to unearth the mind of the artist. Through imagery reminiscent of memories of his private life, both real and visceral, the film creates a tapestry of the artists state of mind while being confined in a surreal space during the performance. Images blend in and out of his various realities, blurring the very lines that separate the a

VIEW BROCHURE
Even Red can be Sad
2015

English | Colour | 59 minutes

Director: Amit Dutta
Producer: Film Division

This film explores various aspects of litterateur and painter Ram Kumar's personality by structuring the film around his stories and paintings, travelling between fragments of his past, present, fiction and imagery. It strives to etch out the synthesis of word and image in Ram Kumar's creations, presenting it as a portrait of the artist himself. The text used in the film is from various short stories written by Ram Kumar.

VIEW BROCHURE
Upcoming Films

63 Tapes - by Amit Dutta
A series of films, ranging in length from 5 minutes to 90 minutes, experimental to documentation,
on the renowned Pardhan-Gond artist, Jangarh Singh Shyam.
The entire series is made from the research footage shot on location in the tribal areas
where the artist was born and brought up, and Bhopal where he moved to work.